Web Design & Development
Jollie Design provides web design services to clients across Glasgow and Scotland.
At Jollie Design, we create, design and build websites that are easy-to-use and versatile. We ensure that they also meet current website guidelines and regulations.
But more importantly, our web design and development service retain the focus on the end user: YOUR customers.
We get to know your brand and your customer demographic so that your brand website visually appeals to your customers.
How our web design & development service works
We meet with every client at the start of the web design and development process, getting to know your brand, its ethos and values. We get to know who your customers are too.
More importantly, we work with you to develop goals for your website. From this starting point, we come up with a brand kit of ideas for your new or redesigned website.
Our teams of web design and development experts work closely with you throughout the process, leading to not only great websites but happy clients too.
Who we work with
With work with businesses across Scotland, including start-ups, small and medium-sized businesses, as well as large companies. We have a wide range of experience working with clients across all industries and sectors. We also work with charities and not for profit organisations too.
We provide a full design and marketing service and can also help with graphic design, logo design and seo.
As well as Glasgow clients, we work with businesses across Scotland and the UK. For more information on our web design digital agency and development services, contact the team at Jollie Design.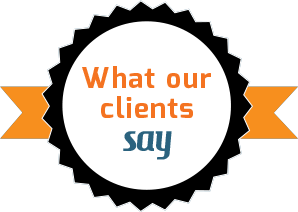 We've used Jollie Design for everything from signage to search engine optimisation and would recommend them to anyone.