Brochures & Flyers
Offline marketing is still a powerful tool in the marketing portfolio of your business and company. But you need every flyer and brochure to work as hard as possible – and that means getting the right design, images and copy.
Why opt for a brochure and flyer design service?
Flyers and brochures are cost-effective marketing materials. Printed media works best when it is professionally designed because;
A flyer or brochure can carry large amounts of information, both visually and written content
Visually appealing, a professionally designed flyer will add to the overall impression of your brand
Professional copywriting means information is accessible
With your target audience in mind, we can create and design flyers and brochures that really hit the mark
Creating bespoke flyers and brochures
Whether it is an annual report for shareholders or a marketing flyer for an event, we work with you to produce printed media that dovetails with your brand and the message you want to put across.
As well as using high-quality graphics and images, we also produce copy for the flyer or brochure. With such a professional appearance, your customers cannot fail to be impressed.
Find out more about flyer and brochure design from Jollie Design
For more information on flyer and brochure design, contact the team at Jollie Design using our online contact form.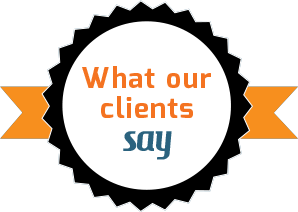 We've used Jollie Design for everything from signage to search engine optimisation and would recommend them to anyone.