How to Drive More Traffic to Your Website
You've spent all that money on your business website and although some people are finding it, you haven't had the influx of traffic you thought you would. Here's the deal: your business website is never really finished. What you have done is set in motion a vehicle on a journey that will need tweaks, additions and deletions from time to time. But if you need more traffic to your business website, consider these ideas.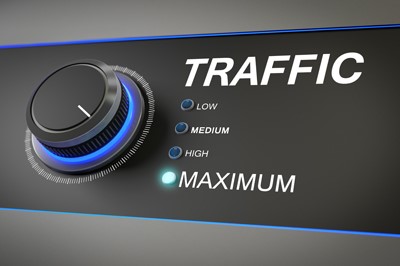 #1 Pay per click add
Pay per click ads, also known as PPC, is similar to placing an advert in a newspaper except you have more control over who sees it and when. You can define your audience via age, geographical location and so on so that when your ad appears during results shown to an online user, you maximise the chances of making a sale. You can set your budget – each time your advert gets the chance to appear, it will cost you a few pence – the higher the budget, the more times it will appear.
#2 Get blogging and sharing!
If you have a business blog, then making sure you share your well-crafted content is essential. With Twitter, you can share links to a single blog as many times as you like over the course of days, weeks and months. Don't assume that because you blogged on a subject last year that it is no longer relevant.
#3 Create a strong social media strategy
Social media is a great place to get your business noticed and drive more traffic – i.e. people – to your site. And who knows, with great products and services along with persuasively written content, these people may become customers.
#4 Get to grips with SEO
It's a thorny subject with everyone having different views and opinions on what is the right way to capture the attention of search engines. But there is no doubt that to maximise traffic to your website you need to play the SEO game. That means understanding current SEO practices and how well your website is performing. An SEO audit is a great way of doing this.
#5 Make MORE of your business blog
If you have a strong blog, there are two options that can help generate more traffic to it and make your website more popular:
Guest blogging – this is where you write an article and ask another non-competitor website to post it on their blog. Some websites welcome free submissions but other website owners charge for submission. How much depends on how popular their site is.
Invite people to post to your blog – swelling your blog content with other peoples is a great way of building traffic. And search engines love it too. Set submission guidelines and always check before you post content that it is not published elsewhere on the web (this earns penalty point that takes ages to come back from).
Driving more traffic to your website
Essentially, underpinning all the ideas for driving traffic to your website whether that is sharing on social media or email marketing, is maintaining your website. Making sure it is responsive and quick to load, for example, and that content is well written and updated, are just a few examples of factors that do impact on how popular your website will be with your customers and search engines.
Contact Jollie Design if you would like to discuss deleveloping and promoting your website.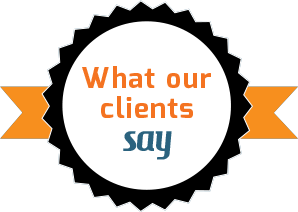 We've used Jollie Design for everything from signage to search engine optimisation and would recommend them to anyone.