How to Design a Flyer that Converts
We don't 'just' do websites and SEO here at Jollie Design – we design and copywrite offline marketing tools like flyers and business cards too. Printed media is still relevant, even in the digital age. There is research that suggests customers will often first come across a company, its products or services via printed advertising, such as flyers, and then go on to buy online. And this is why designing flyers that grab attention is essential.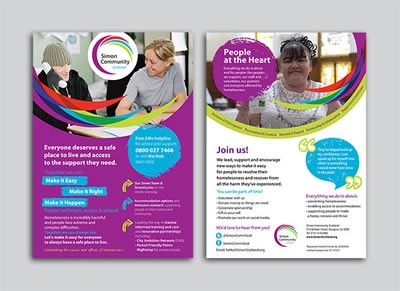 Step 1 – Write a really catchy headline
The headline of anything from a new article to your flyer should immediately grab attention and make people want to find out more.
It could be something as simple as
"Half price duvets until the end of October"
Or
"The best takeaway in town just got better!"
It needs to be short, precise, to the point and entice the reader to find out more.
Step 2 – Use a photo as a big clue
The thing about a flyer is that you have only a matter of seconds to grab the attention of your reader and this is why a catchy headline with a strong visual clue is enticing to potential customers.
Photos of your product would help to give a clue along with other visuals that could support this, such as a graphic associated with a sale or money off.
Consider what photos you use carefully are there are suggestions that some are better than others for attracting people. For example, people are attracted to people and so photos that use smiling, happy people are more attractive, in some situations at least.
A picture is worth a thousand words, so imagine what they could be worth if converted to paying customers.
#3 Vibrant, big and bold
When it comes to designing a flyer that converts, the brighter, bigger and bolder the better. That doesn't mean ditching your corporate branding, however, but it means designing a flyer that attracts attention within your branding kit without being constrained by it.
It also doesn't mean you have to opt for primary colours but a flyer that is designed and laid out well that carries the message you need it to will make an impact.
#4 Solve the customer's problem
A successful flyer (and any advert, in fact) is one that points out what the consumers' problem is – they are hungry – and what the solution is – they need to eat something – and how you help them solve this problem – healthy food that doesn't takes ages you cook.
You might also want to point out some other benefits like the food you supply is affordable and, better still, you deliver AND they get 10% off if they order before a certain time!
#5 A call to action
A call to action of a professionally designed flyer is simply essential. You need to tell the customer what to do, how to do it and by when…
To find out more about professionally designed flyers and for a competitive quote, get in touch with the Jollie Design team today by emailing us.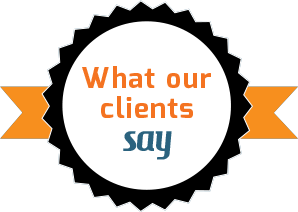 We've used Jollie Design for everything from signage to search engine optimisation and would recommend them to anyone.