What is Responsive Web Design?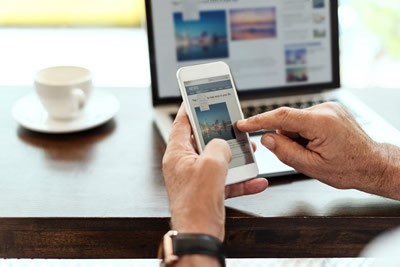 Website design trends come and go but there are some changes that are driven by changes other than 'what looks nice'. Responsive web design is an umbrella term used to describe how a website behaves but what elements must be considered?
Responsive website – what it really means
Consider all the different ways you access the internet – you may work on a PC as well as a laptop, enjoy social browsing on a tablet as well as accessing some websites and apps via your smartphone.
And then there is the smart home and business revolution. We ask Google or Alexa to switch off the hall lights, to turn the heating up via Hive or to ask which is the best rated Italian restaurant local to us. Voice search is also affecting web design, in particular, its content, the questions it answers and the quality of information it gives both user and the search engine.
Responsive web design is the ability of a website to adapt to meet the different screen sizes used to access it. Traditionally, website design was "fixed", forcing the user to scroll not only down and up but horizontally too. Not only that, items could be hidden, something many users didn't like.
Responsive web design "scales". In other words, no matter what size of screen, the website 'fits'. Nothing is hidden, there is no horizontal scrolling and no tiny text that is hard to read even with a magnifying glass.
As well as scaling, responsive web design is also about;
Load times – users are impatient thus a website that takes longer than a few seconds to loads won't be winning any followers
Optimised – no matter what device is used to access the website, everything is optimised within the design so that users have full access.
Other driving issues behind the need for responsive web design
How we access the internet is changing, more so with new technology and hardware coming to the fore.
Mouse and touch – who could have predicted years ago how much we would come to rely on touch screens? Phone, tablets and now PCs and many laptops are now touchscreen, something that affects how we interact with a website. Your web design team will need to take this into account when creating or redesigning your site.
Graphics and download speed – optimising your graphics means not just SEO but how well your website graphics scale when they are viewed on a smartphone, for example.
Why you MUST switch to a responsive website design
52% of global access to the web was carried out via smartphones in 2018. In 2009, this figure was 0.7%.
As smartphone ownership continues to increase, your website must keep pace with these changes. We know that Google is just one search engine that ranks responsiveness in its algorithm, the equation that determines where in the order of search page results your website ranks.
But more importantly, your customers have an expectation that as a business, you will have a website that responds quickly. Along with high-quality design and content, responsive web design is a signal that a customer can trust your online business.
Now is the time to update and redesign your website so it is both optimised and responsive.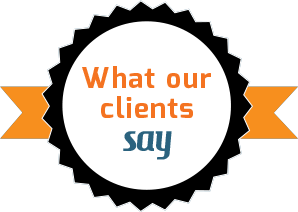 We've used Jollie Design for everything from signage to search engine optimisation and would recommend them to anyone.