The Benefits of Using the Umbraco Content Management System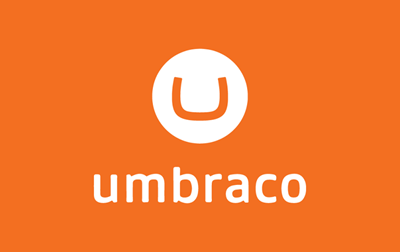 There are a number of platforms Jollie Design could have choosen for building websites and managing their content but we decided to use the Umbraco Content Management System. We find that the many benefits of using it serve our clients well, pushing their website forward in the busy online world. What else does Umbraco offer in terms of benefits?
#1 Umbraco produces beautiful & functional websites
You want your website to not only look good but perform well for your brand. The Umbraco content management system is possibly one of the most intuitive and powerful systems to use. No matter how large or complex a website needs to be, there is no doubt that Umbraco can scale accordingly, delivering results.
#2 Flexibility
No two websites are the same thus when it comes to creating business websites, we need a content management system that offers flexibility. With the Umbraco system, we can change, modify, build and scale responsive websites for every client according to their needs.
#3 Search engine friendly
We create websites for people. We never lose sight that the real reason a brand invests heavily in the development of their website is to engage with and connect with more people.
However, there is no denying that at the same time, a website needs to be attractive to search engines too. It needs keywords as well as other ranked components, such as responsiveness, speedy loading time and more.
The whole website from front to back must be optimised and with Umbraco, this is an on-going process that is made easier and sleeker.
#4 Easy for users too
At Jollie Design, we do most of the technical work for you. We build, create and tweak so that the website you have fits with your brand, is fit for purpose and in synch with the latest website trends and SEO.
For some clients, adding blogs, editing them and so on, is something they choose to do. And a system that is easy to work with and use is clearly important. You will find that with the Umbraco Content Management System that;
Managing content is easy – content can be arranged and formatted. You can even use Microsoft Word to publish blog posts and pages.
Scheduling is easy too – with an easy to use scheduling tool, deciding when to publish content is super easy, something we know many our clients use.
Saved versions – if you make changes but want to revert back to the original document, you can do easily as Umbraco saves previous versions.
Manage other media easily too – from videos to photos, Umbraco makes managing all your other material easy too.
Instant updates – with Umbraco, there are no complicated updates that slow everything down. They happen as and when needed, meaning your platform is always the latest version.
#5 Plenty of support
If you have any questions or want to know more about anything to do with Umbraco, the team at Jollie Design are always happy to help. But you will also found that built around Umbraco is a supportive scaffold of developers and users from around the world. As an open source program, this means that as a content management system, Umbraco just keeps getting better and better.
We can also work closely with you to make sure you are getting the most from working with Umbraco. Email the team to find out more!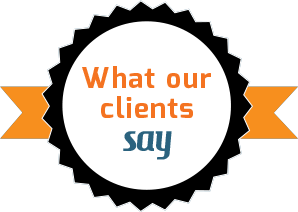 We've used Jollie Design for everything from signage to search engine optimisation and would recommend them to anyone.