5 Tips for a Great Logo
The logo is the face of your business. Aesthetically pleasing, it is an image that represents and encompasses everything about your business, its values and ethos. No wonder then, that getting logo design right is so important. Whether you want a new logo or revamp your existing one, these five tips will help to galvanise your thinking.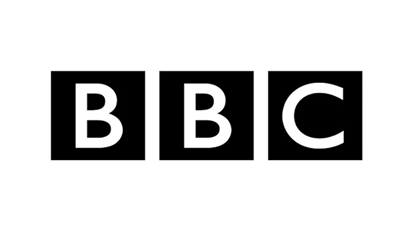 TIP 1 – Simple & specific
A logo should be specific, instantly telling someone looking at it what and who you are and yet, it shouldn't be overly complicated. Finding a harmonious balance between the two is difficult.
Take a look at the biggest and most well-known brand and you will instantly see that simplicity if the name of the game. What this means is, you need to be detailed in your design brief, clearly stating to your designer what the business is about, your customer demographic, brand values and more.
TIP 2 – Choose typography carefully
The font you use for your business plays a part too in how people see your business. Some businesses spend a huge budget on a great logo only to be let down by typography that suggests something opposite to what they want.
Understanding the latest typography trends is essential, as too is understanding what the latest trends in logo design are too.
TIP 3 – Colours speak volumes
There is much written on the use of colour in business logos and other areas of business but there is one commonality across it all – choose the 'wrong' colour for your brand, you won't be attractive to your intended audience.
But what does this really mean? Colour psychology is about how some colours appeal to some people and not to others, as well as the subconscious message that colours send to the customer, in the case of colours in a business logo.
Colour is an essential part of your branding kit, an important means by which customers will either find your business attractive or not. It worth spending time playing around with colours, shades and hues to hit the right notes.
TIP 4 – Using the logo
Every business should have a logo but how you use the logo is an important consideration when it comes to design. For some businesses who will rely on it solely for customer recognition and familiarity will need one that sends a clear(er) message. For other businesses, it may be a case of a graphic that lends visual representation to their tagline or similar.
So, where will your logo appear? How will you use it?
TIP 5 – Professional design
Many people assume that a professionally designed logo will cost thousands of pounds. For an in-depth analysis and creative process, it can certainly be expensive but there is no denying that working with a professional designer to create a stunning visual symbol of your business will reap rewards.
As well as having a designer's approach, they will also ask the questions that tease out the response needed to create the symbol that could potentially represent your business for years to come.
Contact Jollie Design if you would like to discuss.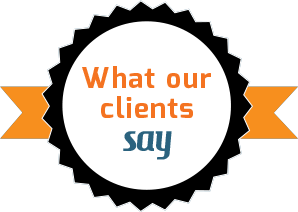 We've used Jollie Design for everything from signage to search engine optimisation and would recommend them to anyone.