5 Characteristics GREAT E-Commerce Websites Have in Common
Is your e-commerce website really delivering? What marks it out as exceptional and the place where customers buy from again and again? We take a look at the five characteristics the most successful e-commerce website have in common.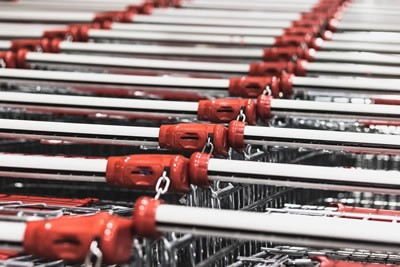 #1 It's all about the experience
You will probably have heard of turn-key solutions in relation to property. In other words, a buyer or tenant on being handed the keys take possession of a finished and complete property. They simply unlock the door, walk in and get on with running a business or living in their new home.
Your e-commerce website needs to offer a turnkey solution. Ask yourself this question – does the customer have everything they need to make the decision to buy the product and buy it from you?
#2 Design – ease of use and accessibility – are a priority
Hop on over to your favourite brand's website and consider its usability – everything is, somehow, right where you need it. Filtering options that are logical, ease of use makes it a great website to get to grips with and so on.
Audit your website design – is it easy to use, logical, clearly laid out? Does it suggest where customers should look next?
#3 Offering value
Your products are well-priced to accent their quality – that's value but in this definition of value, we are asking about what else your website offers the customer.
It is closely linked to the first point, about offering 'the experience' to customers. Today's modern online chopper is savvy. They don't want to see cut-price deals all the time – they want information too.
And so for an accessories business to carry a series of blog articles suggesting different ways of how to tie a scarf to a furniture store suggesting what to consider when buying a coffee table, the onus is on providing more information for customers to make the right choice for them.
But there is a pitfall, into which many an e-commerce website falls: don't use these blog or news articles to just sell your stuff. Use them to genuinely give your customers the information that they need.
#4 Human interaction is essential
Live chatbots are not uncommon in many websites and even though they may start off with a bot guiding the conversation, at some point, customers want to come across genuine human interaction.
From making your sales phoneline to customer care contact live chat easily accessible and centre stage should people want more information, every successful e-commerce website magnifies the human interaction customers can have with them.
#5 Encourage reviews
The e-commerce websites that come out on top time and time again are those that have solid content – and that includes reviews. Surprisingly, you may think, brands allow the less than complimentary reviews to be posted too.
Confident in their product and service, they understand that not everything they do is to every customer's taste. Customer reviews are important but they need to be authentic. And so when the review isn't great, acknowledge it but don't dwell on it.
And of course, inviting customer reviews across your social media platforms also contributes to an online buying experience that places you ahead of your competitors.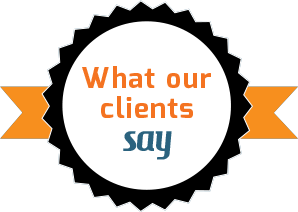 We've used Jollie Design for everything from signage to search engine optimisation and would recommend them to anyone.