What's in a Brand Kit?
A branding kit is something that businesses, from startups to established global corporations, create and use to mark their businesses out from their competitors. It makes their brand familiar to customers too, an important consideration. When people recognise your business, they trust it. If you don't have a brand kit, you could be missing out. But how do you create one and what's included?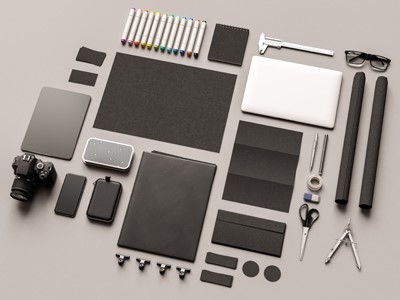 What is a brand kit?
Essentially, it is a set of guidelines and rules so that no matter who works with or for your brand, they know what to use when it comes to designing anything from sending an email to creating a flyer for a product.
What's included in a brand kit?
Essentially, it covers a complete range of tools that you and your graphic design team would use to create the perfect set posters, emails as well as being part of your website;
The most obvious is your brand logo. This is the symbol that gives people a clue about who you are and what you do. It is also the visual clue that people will look for when they look for brands who they can trust to deliver the products or services they want.
Some brands will also set rules about how the logo can be used. As well as the full-colour logo, brands will often stipulate a set of two or three other logo variations, but always sticking within the colour palette.
In the digital era, brands will often stipulate the logo to be used online such as on social media, as well as setting out the header to be used on social media profiles.
This uniformity is key in getting your brand message and persona across to your customers.
Some brands also go as far as to stipulate what kinds of photos are to be used too. For example, they must always show people, be non-product specific and always be used in a square format as opposed to round or rectangle.
Brands will also have a colour palette that shows the shades of colour can be used. Again, this is about creating uniformity so that everyone in your company understands what spread of colours to use.
Choosing a spread of typography is also common. Some brands will choose one font to represent the brand and from this, there will be other variations of this font for use on printed materials, on the website and so on.
It is also common to choose one or two other fonts and the formats or style that they are to be used in. Such as using a semi-bold version of one font to that is stands out or using one in an italicised style for use in blog posts and so on.
Depending on your budget, you could always commission a graphic designer to create your own bespoke font.
Do you have a brand kit?
Creating a brand kit will mean gathering a lot of information in one place about your brand that you will refer to time and again in the coming months. It will also provide the platform for modifying your brand image in years to come too.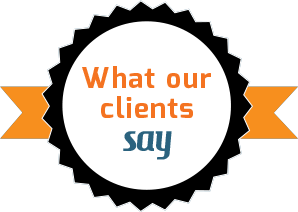 We've used Jollie Design for everything from signage to search engine optimisation and would recommend them to anyone.