SEO Trends for 2019 – Part 2
Exactly what fuels Google and other search engines in how and why they rank websites in a certain order to a certain query is never fully revealed. We can only 'guess' at what search engines are looking for.
Subtle tweaks and changes are made from time to time and in Part1, we have already seen how assessing your website, its content and controlling your output online all feed into the mysterious SEO algorithm.
But what other SEO tweaks are being suggested for 2019?
#6 Beefed up website security could be part of SEO
You may have noticed the 'not secure' tab that comes along with non-HTTPS sites. This warning, akin to a huge red flag being blown in your face, is far from the welcome you want customers and visitors to your website to have.
GDPR introduced in the spring of this year is all about how data is protected and what happens when there are breaches of website security. If you haven't made any security changes to your website, now is the time.
If you collect and store data, you should have made these changes for the May 2018 GDPR deadline but for other online businesses where the website acts as a shop front, there is still a need to beef up your security.
Not sure how to do this? The team at Jollie Design can help.
#7 AI and SEO will remain closely linked
Artificial intelligence (AI) is about machine learning behaviours, such as the searches we carry out and so on. You may have noticed this – search Gumtree for dining table and chairs for sale and the next time you log on, down the column of your search engine page, you'll find adverts relating to dining tables and chairs.
As well as pay-per-click advertising playing a role in this, you also need to do some 'back end' website stuff to make sure you have all the necessary things in place. Writing a superb title tag and description are two things.
Web design also affects AI and SEO and so again, if you haven't had a re-design or re-vamp of your website for some time, 2019 is the year you need to put this in your marketing strategy.
#8 LSI and SEO
Acronyms seem to be everywhere, although our understanding doesn't always match.
LSI – latent semantic indexing – is a mathematical approach to determining what keywords and phrases are used on website pages and across all its content. Here's the thing: keyword stuffing is a thing.
Overstating keywords in content will start to earn your website 'bad' marks because it doesn't look like it is written for people.
There is also the fact that some words and phrases can be used to describe different things in different fields. For example, if you search for 'mouse' is someone looking to buy a rodent, a new piece of hardware for their PC or rodent control.
LSI is all about context. But you need to find your LSIs, something we can help you with or take a look at tools such as LSI Graph.
#9 Voice search will become key in SEO
From Google Home to Alexa, there are all kinds of gizmos and gadgets that were once gimmicks but are now must-haves.
Voice search will, therefore, become an 'SEO thing'. How people search via these devices is slightly different to how we search online because how we speak is different from how we write.
People tend to ask questions of voice search devices such as 'what are SEO trends for 2019?' whereas when we type we might simply use 'SEO trends 2019'.
This comes back to website content, its value and the questions it is answering.
#10 SEO is beyond Google
Google is the biggest search engine, granted, but there is life beyond it…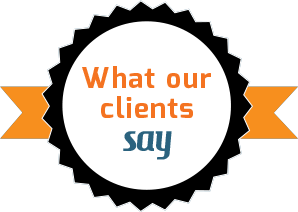 We've used Jollie Design for everything from signage to search engine optimisation and would recommend them to anyone.