Business Website: Getting it Ready for Voice Search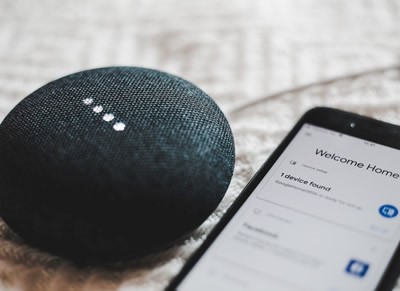 Voice search is tipped to become a hot trend in SEO but it means making some changes. But what does this mean in practice?
#1 Keyword research for voice search
It is a question semantics – in other words, the words, phrases and how we use them when we speak is different to how we type.
LSI Graph is an online tool that can help with semantic searches and the phrases people are using both typed and voice when looking for products are services like yours. For example, we typed in one of our most commonly used keywords and it gave us more ideas of what customers in our area look for when searching for a company like ours.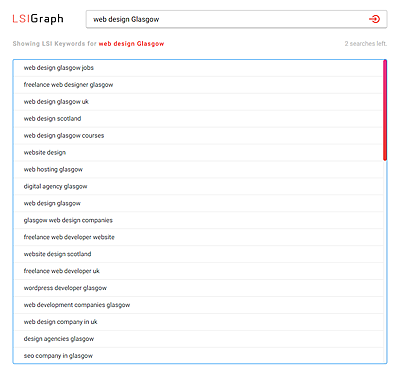 But with voice search, you need to determine the difference in what people will search for via Alexa or their Google Home Mini when it comes to products and services that you offer. For us, people may search for 'who is the best web designer in Glasgow?'.
#2 Map questions into content
Knowing that people use questions to search by voice, you need to look at your website content with a fresh pair of eyes. You need to ask 'what questions is the content answering?'
Is it answering, 'what do web designers do?', for example or 'how much does a professional website cost?'.
When considering what questions your content needs to answer, consider;
Awareness – which is the best web design agency in Glasgow?
Interest – what do web designers do?
Evaluation – how do find the right web design agency?
Customer support – why isn't my website working?
Purchase – how much is a website?
Loyalty – how do I use plugins with my website?
You can help some of these along by producing articles and blogs in various formats that also answer questions such as how to guides, press releases and so on.
#3 Understanding the 'yet to be discovered'
Voice search is so new that getting the upper hand on something that the experts are yet to fully understand how it works is difficult.
Before you start tweaking and changing your website content, consider some of the things that bots are known to look for when it comes to voice search and commands;
People
Products
Place
Organisation
Events
Recipes
Reviews
How to content
News articles
#4 Responsive web design IS voice search friendly
We've talked extensively about responsive web design – the ability of a website to morph and adapt to the device on which it is being viewed – and here's the good news: if your business website is mobile-friendly and responsive, you are already one step in the right direction when it comes to voice search.
You just need to make sure your content is voice search ready too.
Be ready: be agile
The online world rarely stands still. Just as we get used to one thing, something else comes along to shake up our game. Voice search is doing that and will do in 2019 – or it is predicted to do so in the coming 12 months.
As always, with corporate websites, we need to be ready for change, learn about it and embrace it.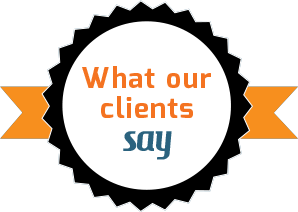 We've used Jollie Design for everything from signage to search engine optimisation and would recommend them to anyone.