Are Business Cards Still Useful?
At one time, a start-up invested, by default, in business cards. This small piece of rectangular card was the tool that allowed people to contact them, order goods and so on. In the digital age, it easy to see the business card as being defunct. But is it?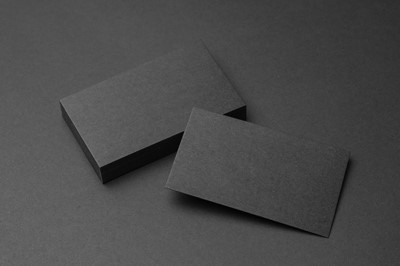 Making business cards a success in the digital era
The business card is still an important piece of kit for the business owner and staff. But in the digital age, there needs to be even more thought put into this piece of card and the why, how and when of using them. But are they still worth it?
Distribution strategy
There is still a school of thought who say that business cards are still worth the investment and the reason they give for this is that for every 2,000 business cards distributed, sales increase by 2.5%. It takes more than just handing them to anyone which is why when you order your business cards you need some idea of how and who you'll give them out to.
A distribution strategy for business cards is not the same as handing out leaflets and flyers. They are the piece of information you leave with someone when you've finished conversing with them. They can also be used during conferences and exhibitions.
The key point is that you don't just design and print business cards for the sake of it. You need to understand how your business will use them including whether you need them at all.
Professional design
In an increasingly cluttered and fast-paced world, you need a business card that stands out from all the others. There are, as you would expect, various ways you can do this:
Design – a quirky design or finish that fits within your branding will be more than helpful in your business card standing out from the others. Professionally designed, you need to be confident you have all the information someone needs to contact you.
Shape – it is also possible to opt for different shapes which many brands do. From slimline business cards to specific shapes that match their products, there is an increasing range of options.
Gimmicky – depending on your budget and how many cards you plan on giving out, a great investment can be a gimmicky business card. For example, ones that fold or pop into shape are always worth a second look.
Impressions and business cards
No matter how gimmicky, bright or professionally designed your business cards are, just handing them out means you won't get you the most from them. Business cards are the small pieces of card that you leave with someone once you have finished talking to them. It is the conversation about you, your brand and what you do that should make you memorable with the business card simply being the piece of information you leave behind.
Do you need business cards in today's digital age?
Some people say yes, others say not. It depends on your business and how you go about winning new customers. But if you attend conferences and exhibitions or plan on doing so, or opt to take part in networking events, you may find the business card comes in very useful.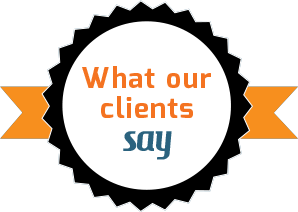 We've used Jollie Design for everything from signage to search engine optimisation and would recommend them to anyone.