10 Steps to Spring Clean Your Website
As well as being Mothering Sunday in the UK, Sunday 31st March is also the day we put the clocks losing an hour's sleep and it is also #WorldBackupDay. Aside from making sure breakfast in bed is ordered and delivered and that every clock in the house tells the right time, just what do you need to do for World Backup Day?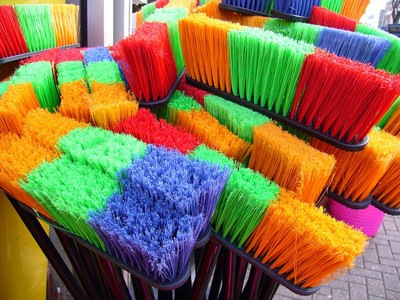 Do you 'backup'?
Hop on over the Twitter to follow the hashtag and you will see that people are solemnly declaring to backup all their useful data on the last Sunday of March. We should, of course, be backing up our data more often than once a year on a day celebrated with a global hashtag campaign.
Depending on your output and input of data, you should be backing up with more regularity and frequency than this. There are companies and organisations who are continually backing up their data and it is certainly worth considering to avoid the worst-case scenario that could hit your business website at any time.
Essentially what it means is that you have stored, either in the cloud and/or using offline means (such as an external hard drive), the latest version of your website and other important information. Should a catastrophe beyond your worse imagination happen, you have the info you need to restore it. Technically, at least.
Spring is springing…
It is perhaps no coincidence that #WorldBackupDay is 'celebrated' at the end of March. A change of season, no matter which it may be, is usually a timely reminder to make changes. And so, as we witness new spring growth with the (slightly) warmer temperatures, now is the time to spring clean your website.
What does this mean? Here's our 10-point guide…
Update terms and conditions and other important info – not the most exciting of starts to your website spring clean we grant you but checking the smaller details and updating them as required helps to validate your website in the eyes of visitors and customers.
Check for broken links – a tedious chore, we grant you, but it should be done more often than once a year as broken links frustrate your visitors and put customers off. There are several free online tools you can use, like the Dead Link Checker.
Update contact information – has anything changed about the way in which people can contact you? If so, update it.
Test things – does the contact us form still arrive in the inbox where it should arrive? Do all the 'buy now', 'sign up' and other boxes work as they should?
Price and inventory – for our e-commerce customers, staying top of price changes and inventory or stock levels should be an ongoing task that is automatically completed by the system behind your website. But sometimes, errors can slip through so always worth checking…
Website content consistency – your website is never finished. And what this means is that things get added to and taken away from it. Great! Except that the 'voice' and tone of one page can differ from others. Check for consistency in how website content is written. Is it time for a major overhaul?
Update staff bios – again, not the most exciting of tasks but as your brand grows and changes, so too do the experiences of staff. Updating staff bios is a way of showing customers and clients there are real people behind the brand, a strong signal they can trust you.
The blog… - for customers, there is nothing worse than clicking the blog link to find news from 2011 and nothing else more recent. If it's a case of lack of time to blog, consider outsourcing blog writing or if you don't need it, consider hiding the page from view.
Update policies – we are, to a certain extent, over the pain of GDPR and all the updates that required but that doesn't mean you should let policies lapse. Check all policies and update accordingly, like the terms and conditions of returns etc.
Strengthen calls to action – CTAs tell your customer what you want them to do once they have finished examining the page's content. Strengthen them by changing them and improving them too.
We can, as you would expect, help with spring cleaning your website by performing a website audit. Just contact the Jollie Design team and we'll do the rest.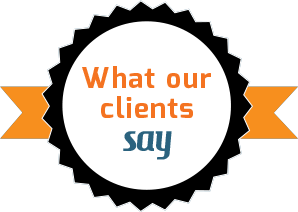 We've used Jollie Design for everything from signage to search engine optimisation and would recommend them to anyone.